V6M DLC Black Edition Vapor Giant - 1 vape band offered
The V6 M has a diameter of 25mm and can be used either with the reservoir in stainless steel/glass or the tank to the supplied PC.

The series V6 implementation of increased security. The children's safety at the level of the top cap and the base prevents the opening and the dump accidental. The deck has also been optimized to deliver a stream of air hose and a protection against leakage improved.

It presents a control system when the liquid is adjustable via the top cap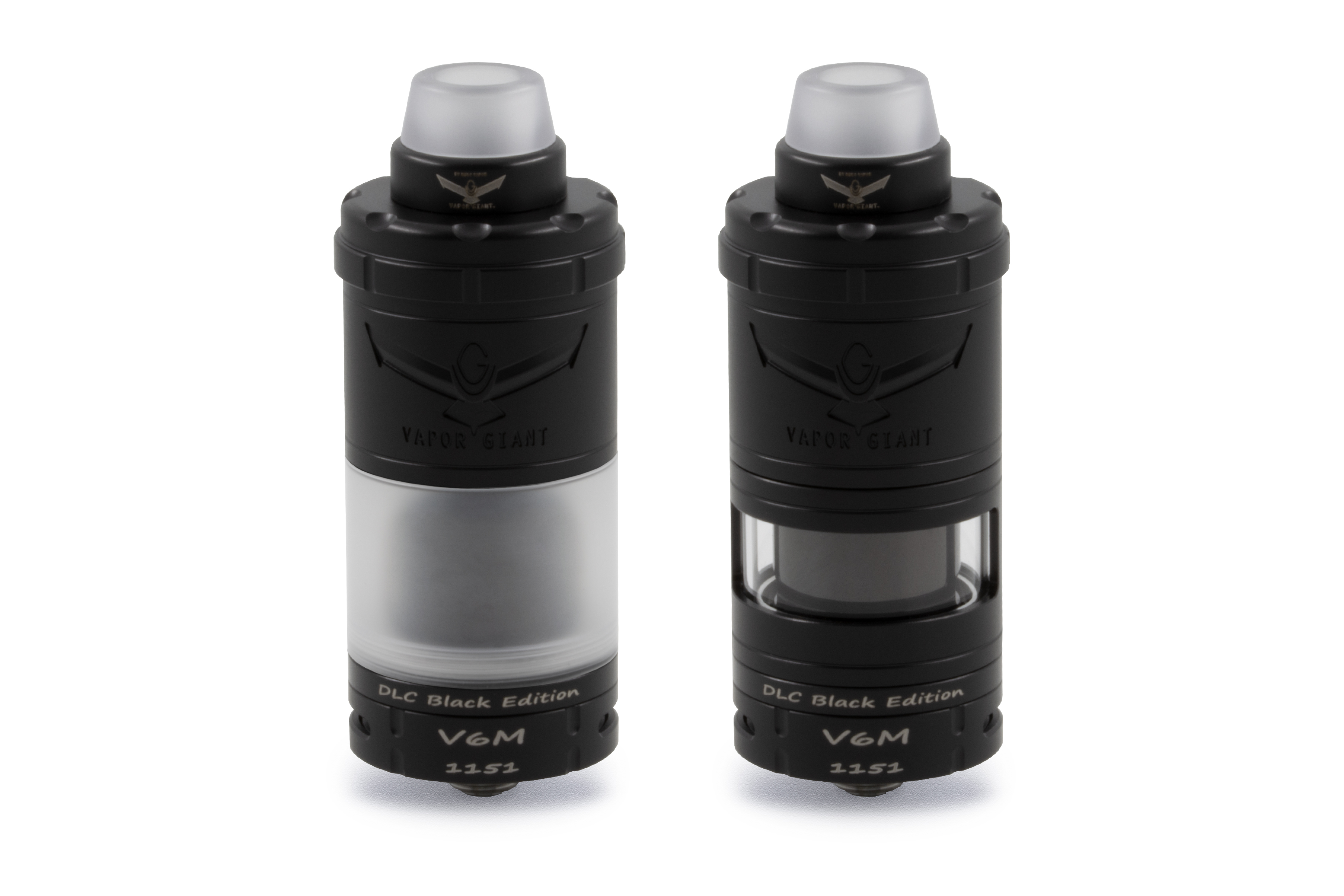 This atomizer is intended for the direct inhalation (DL - Direct Lung).
The air flow is directed directly below the coil by 3 in the direction of and with 9 holes to offer a draw much more air and to promote the vapor volume. Has to know that you will be able to adjust the air flow by covering a maximum of 6 holes with screws and through the ring located at the base of the atomizer.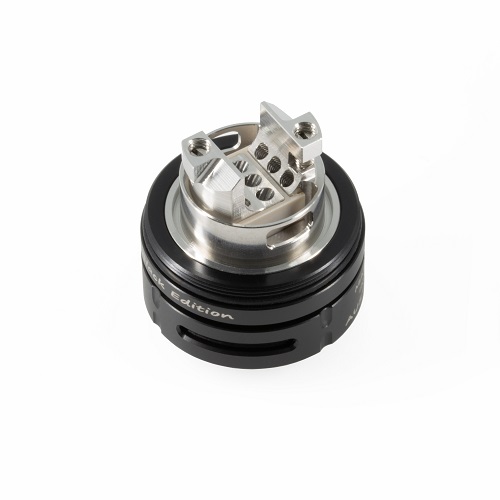 The deck has also been expanded since it is now possible to use wire resistive thicker and a resistance of a larger diameter, this, in all simplicity, while having enough space for the installation.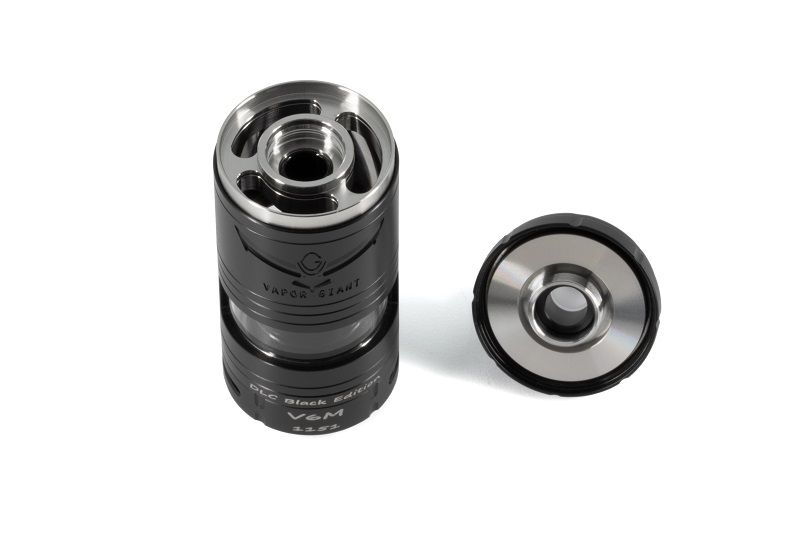 The filling of the Vapor Giant V6M is done by the top of a very simple way, just press to unlock the child safety and unscrew the top cap to fill the tank with two large openings, having previously closed the arrivals of e-liquid.

Features:

Diameter: 25mm
Length without drip tip : 51.9 mm
Materials: stainless steel 316L, Glass and PC
Capacity: 7.5 ml
Weight: 89,70 g
Deck Mono-coil
Air flow adjustable
Liquidcontrol adjustable
System Topfill with child safety
Base with child safety
Pin contact adjustable

Content:

1 x Vapor Giant V6M Black edition
1 x Drip Tip 510 Vapor Giant Stainless steel and PC
1 x Tank in PC
1 x Coil pre-done
1 x maintenance Kit
I undertake not to sell products of the vaping to minors under 18 years of age
10 other products in the same category:
Manuel Ángel F.

(Avilés (Asturias))
a craqué pour V6M DLC Black Edition Vapor Giant - 1 vape band offered
il y a 6 jours • par Développeur PrestaShop
Déjà 2 commandes sur ce produit !