Zeus Sub-Ohm 5ml GeekVape - 1 vape band offered
Livraison sous 2 à 3 jours
The atomizer ZEUS takes the design of the family of the RTA Zeus Geek Vape, but this version uses resistors in series MeshZ Geek Vape.
The atomizer ZEUS is 25mm in diameter and a capacity of 5ml or 3.5 ml depending on the glass installed.
The adjustment of the air flow is through the top, so with this atomizer more a problem of leakage through the air intakes.
The filling is done from the top by unscrewing a quarter turn to the upper part of the atomizer.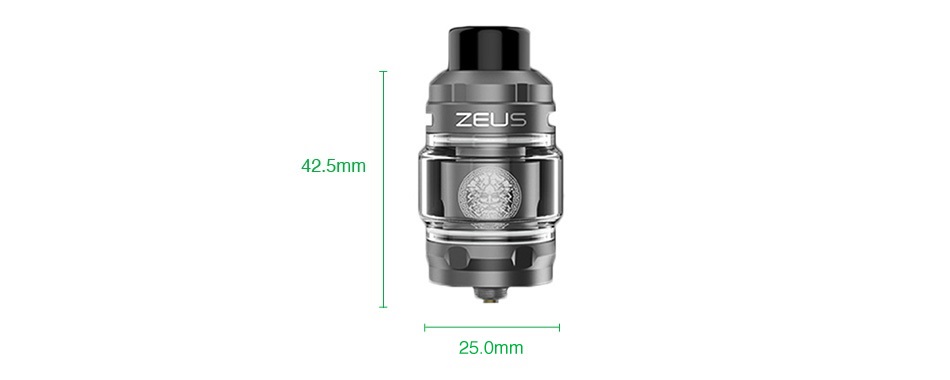 The Zeus is the culmination of the range ZEUS Geek Vape, it is designed in high quality stainless steel and has dimensions of 25mm in diameter at its base, to a height of 42.5 mm height without drip tip.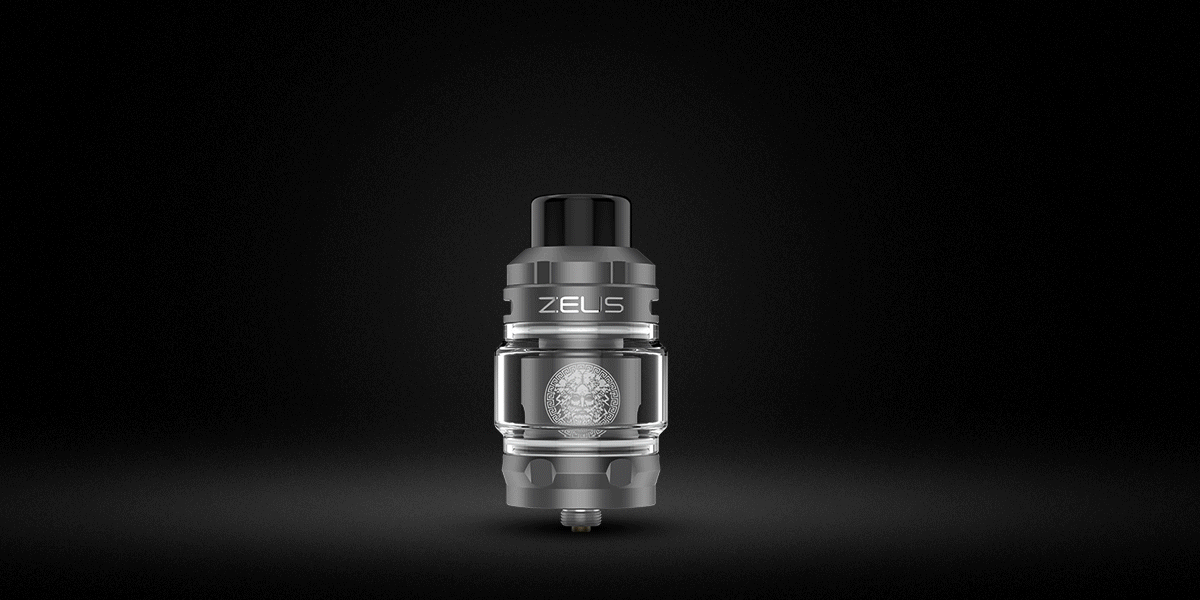 The flow of air circulates through the top of the atomizer to be directed by the bottom of the resistor, which creates a production of flavor and vapor outstanding while maintaining the state of sealing.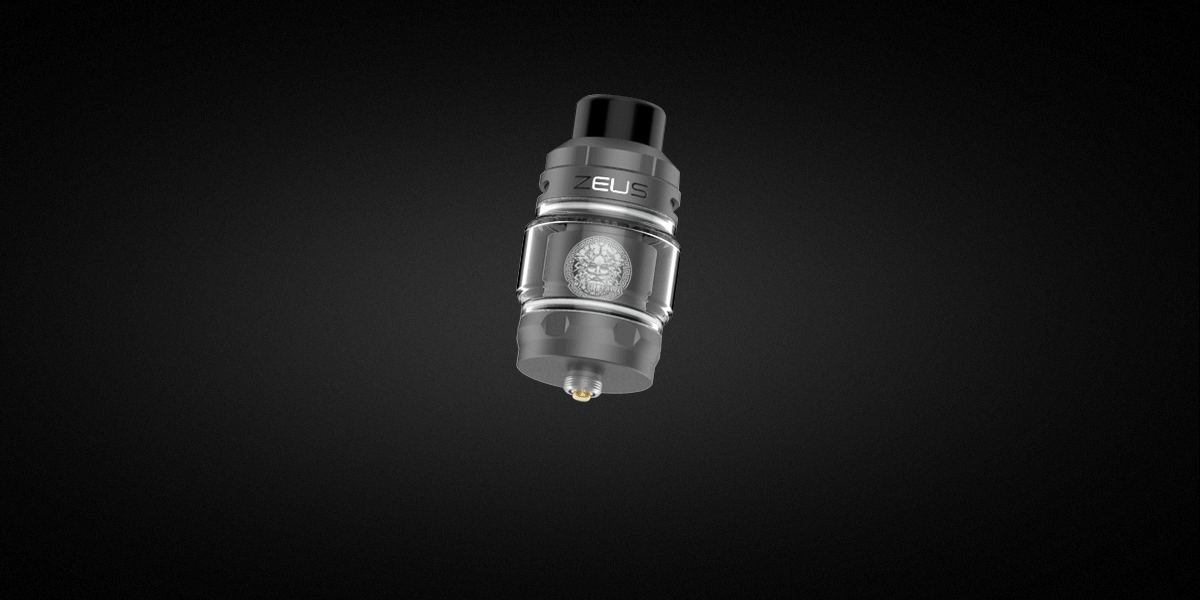 The ZEUS uses the resistors of the series MeshZ Geek Vape that fits through the bottom of the atomizer with a connection without thread.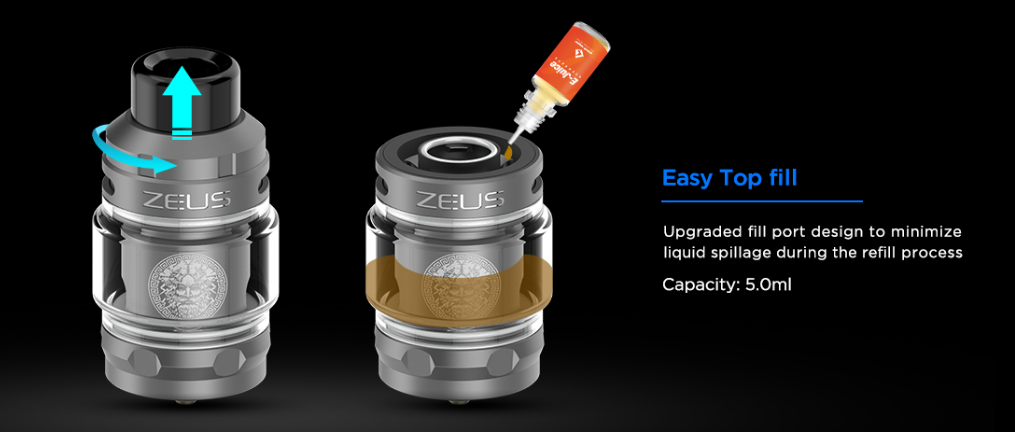 The filling is done from the top, it's just a quarter-turn to gain access to the filling ports.
Features:

Dimensions: ø25mm (ø29mm at the widest point) x 42.5 mm (without tip drip)
Construction in stainless steel and glass Pyrex
Capacity: 5ml (glass replacement 3.5 ml)
Resistance innovative without quick-change die
Resistances: GV series MeshZ
Resistors included: MeshZ1 0.4 ohm; MeshZ2 0.2 ohm
Filling system from the top of the threaded
Air flow from top to bottom adjustable
Drip tip: 810

Content:

1x Zeus Sub-Ohm Tank 5ml
1x Resistance MeshZ2 (0.2 ohm, 70-80W - pre-installed)
1x Resistance MeshZ1 (0.4 ohm, 60-70W)
1x tool of resistance
1x Glass replacement (3.5 ml)
1x warranty Card
1x Pack of spare parts
1x Manual
I undertake not to sell products of the vaping to minors under 18 years of age
Specific references
ean13

3666074000710
6 other products in the same category:
- v.

(gilly)
a craqué pour Zeus Sub-Ohm 5ml GeekVape - 1 vape band offered
il y a 4 jours • par Développeur PrestaShop
Déjà 35 commandes sur ce produit !